Up until this point, we've always had family celebrations at birthdays for the kids. Jancsi this year really wanted a party and I thought he was at a good age to really enjoy one. So he picked a Pirate theme and we jumped off the plank with it. =)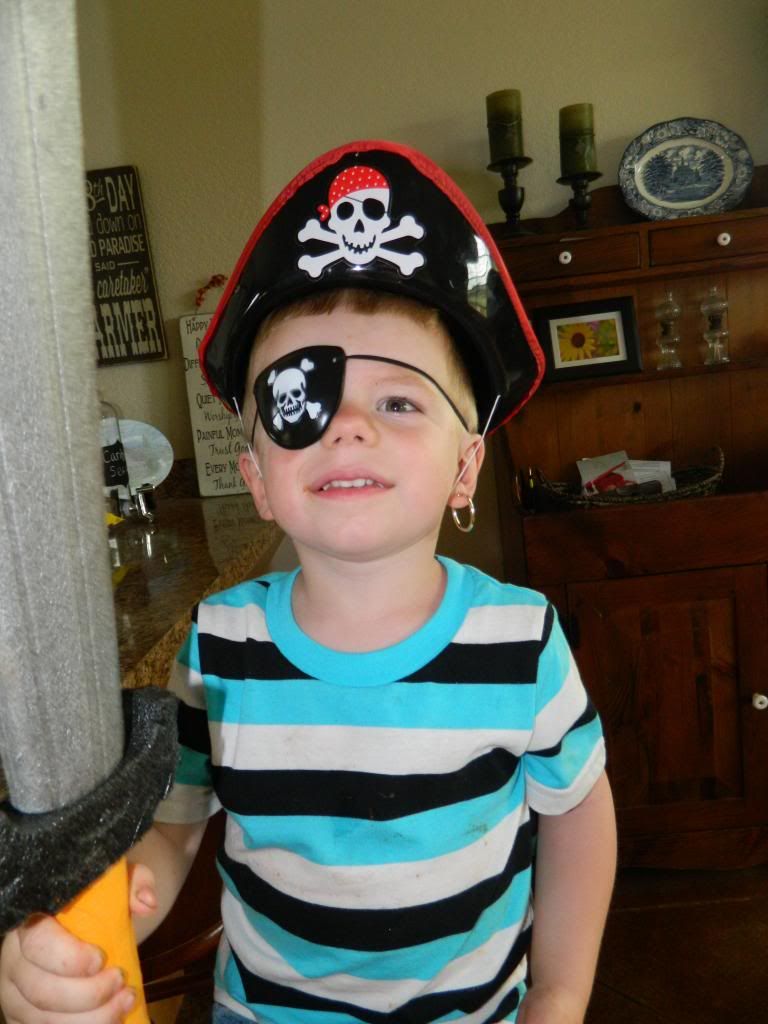 We went to Party City when we were in town last week and he picked out all his pirate gear- plates, cups, a hat and eye patches! He was ecstatic!
We had pirate food (I meant to get a picture) with everything labeled: hot dog boats with sails attached, Scallywags (carrots), Swashbuckle (fruit salad), The Motherload (bean dip), Fish and chips (potato chips with goldfish), Pieces of Eight (baked beans), and Sea Water (blue Gatorade).
We originally had 7 youngsters invited but at the last minute the 4 girls couldn't make it. So we ended up with an all boy party with just Jancsi and his two buddies- Eli and Hayes. I'm glad I didn't plan any games because they were completely content playing with all of Jancsi's toys!
We did have a scavenger hunt/treasure hunt with clues all over the yard and house. Sebron and I came up with 10 clues that Jancsi would know the answers to and the last one led them to the spot where they had to dig for treasure (this was their party favors).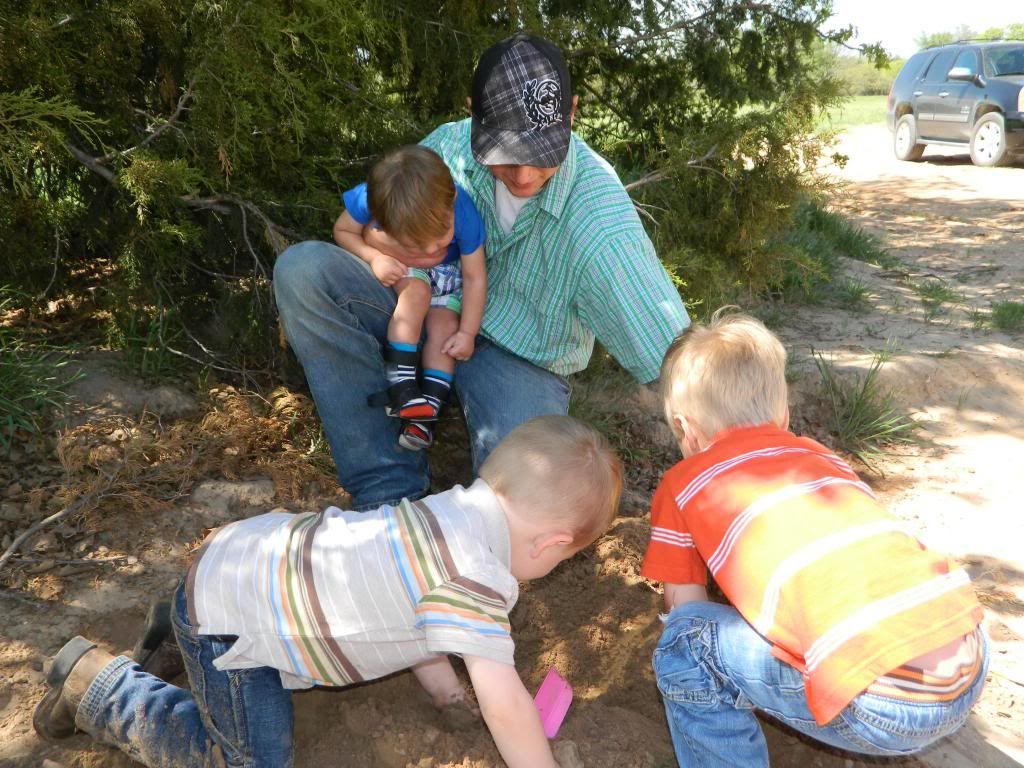 It was hilarious watching these little guys go after the clues and Jancsi kept saying "urrr where is the treasure!" The clues were simple like "Socks and pj's and pillows too- Mr. Cow sleeps here with you!" (The answer of course was his bed, where the next clue was waiting.)
There was much excitement and yelling when the treasure was spotted and the digging began. We'd gotten little shovels for them so they each had one. The first few minutes there was dirt flying everywhere and the boys were getting it thrown in their eyes as they frantically dug. So Sebron had to get in there and help out a bit. =)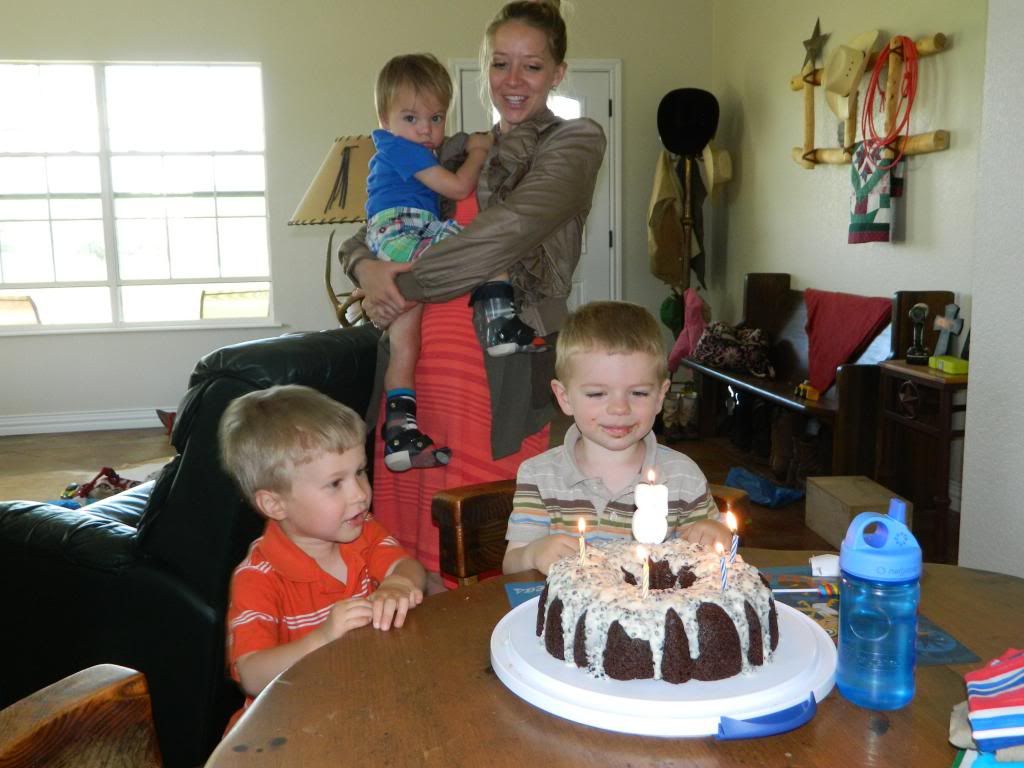 The box was uncovered and the treasure divided! So much fun! After cake was eaten and presents opened, all our friends had to go home. We spent the rest of the afternoon hanging out as a family (a rare treat) and ended the day with a movie: The Great Mouse Detective! So blessed with this boy and feeling accomplished with our first kid birthday party a success!