It's been a great week and yet one where I've found myself counting the days. We've stayed super busy with ranch related jobs. We've been bringing in load after load of round bales from the fields and clearing out scrap metal and old barbwire from the pastures as well as from around the different buildings. Our days are full.
There's the house to keep up, cows to feed, chickens to chase after, and that little replacement heifer calf to care for that still isn't being accepted by the momma. Did I mention that puppy number two broke her leg? Yup, tis the season of dog drama around here. So it's special confinement and a splint for her. Poor thing.
I failed my one hour glucose test so had to return for the lovely three hour test. I do not wish this on anyone. First off, you have to fast. So no food since the night before. If you're like me, then when you're pregnant you have to eat as soon as you wake up... fantastic. Then they have you drink that gross concoction that actually isn't the worst part. Worst part is that they then draw blood not 1 time, not 2 times, but 4 times! Over the course of a three hour period. Talk about putting a poor pregnant girl through the ringer. I think they drained me of all the blood in my body and it was all I could do to drag myself to the nearest food joint after the test was finished. I felt wonderfully winded and completely wiped out the rest of the day.
I've not run since the 1/2 marathon last Sunday. We went out today but got only a mile into it before we had a total flat tire on the jogger and had to call it a day. This is very depressing for me since running is such a freeing thing for me at the moment.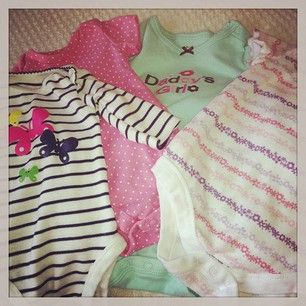 So, when Sebron informed me he was working off the ranch today, I decided it was going to be a major cleaning day! Jancsi and I hit the house hard. Me with scrub brush and vacuum and Jancsi with throwing his toys helter-skelter as soon as I picked them up. We made the day a bit more fun by bringing out all of Sister's clothes and washing them. It does my heart so much good to see splashes of pink in the laundry basket as we folded and sorted through them.
Baby Sister must have known what we were up to because she was pounding away on my belly. She tends to hang out on the right side so I always look pretty lopsided. I can't wait to meet her! Until then, I'll continue to sip on my red raspberry leaf tea and enjoy these special moments with Jancsi while he is my only responsibility.