I woke to Jansci screaming. Again. I glanced at the clock as I groggily rolled out of bed. 2AM. I stumbled into the living room and find him sitting up in bed. "What's wrong Buddy?" "I got nose boogers. I need a tissue." I help him blow his nose and he rolls over on his pillow. His screams have woken Laughter up and she is crying. After nursing a few minutes, she is asleep and all in quiet again. I drag myself to bed, knowing like nights past, this will all be repeated too soon.
We pull into the lane to the dairy just as the sun decides to start showing his face. The concrete truck is already here and has begun dumping into the frame for the farm store. Jancsi is mesmerized and Sebron is up to his ankles in wet congrete. This is a big day. Once the store is built, the inspector will come out and go over our entire operation. We girls observed and took pictures. =) I am so excited about the dairy and cannot wait until we are up and running!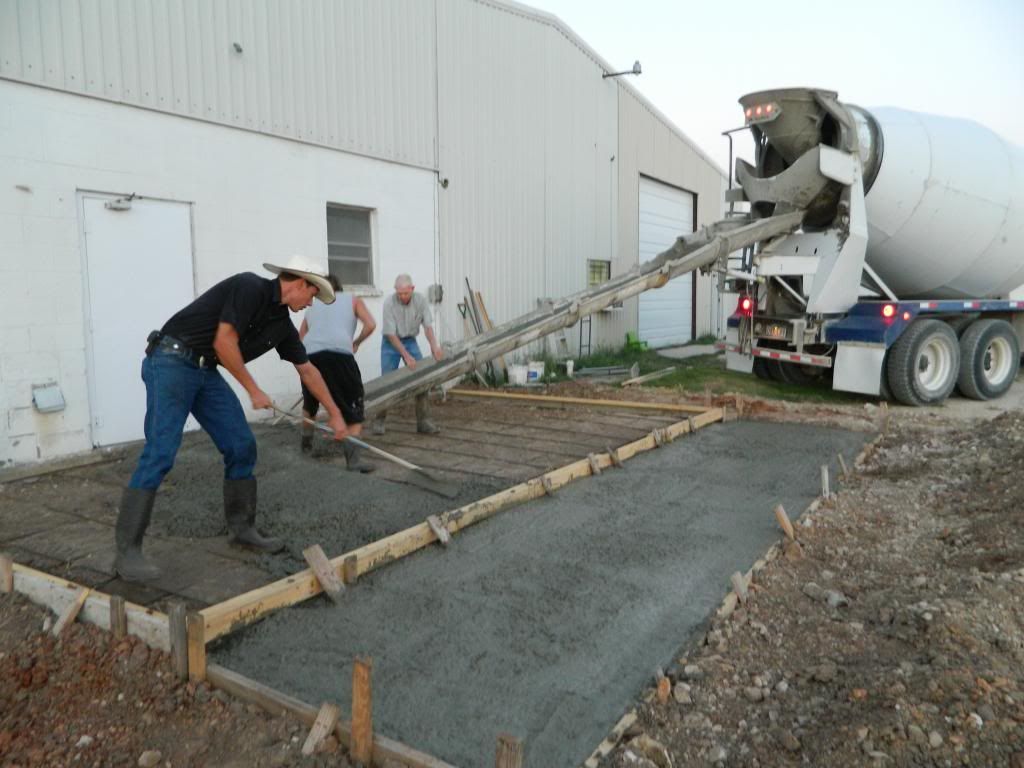 We left the barn, my heart full of thankfulness for dear friends, new beginnings and worship time in the car with my kiddos.